The Italian is considered a musical language, as it is widely used in musical terminology and opera. It is reported to be the fourth or fifth most taught foreign language. Italy is the official language of Italy, Switzerland, San Marino, and Vatican City. It is the third most widely spoken the third language in the EU and 14 million EU citizens speak it as a second language. The number of Italian speakers worldwide is close to 85 million.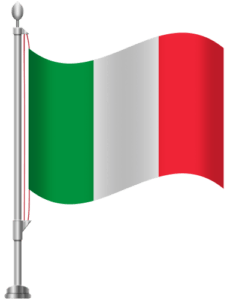 Italian-speaking countries have career opportunities in the arts, travel, tourism, luxury goods market, and students who want to pursue a career in hospitality will move to Switzerland.
Hanu Institute of Foreign Languages has started teaching the Italian language and the instructors here are highly trained and professionally experienced. They designed an easy-to-learn course.
Italian language classes in Hyderabad
Our Italian learning courses are interactive and allow one to speak Italian confidently on a wide range of subjects and can with conviction share their experiences in corporate or social gatherings. Theory and books cannot be avoided altogether to learn a new language. Hanu Foreign Languages makes sure you can use the Italian language practically for all situations. This is possible with comprehensive and interactive sessions such as role-plays, debates, etc., allowing continuous improvement in the learning of the Italian language.
The learned Italian favors us: –
There are lucrative employment opportunities for Italian speakers and therefore your level of competition will increase. In the manufacturing and engineering sector, "Made in Italy" is at the forefront of enormous weight gain.
Italian is considered one of the most beautiful and coolest languages in the world. It is a center of attraction for the musical and non-Italian speaking population.
Students at universities like Bokoni University have multiple options to pursue their dream qualification and career.
| | | |
| --- | --- | --- |
| ITALIAN | Levels | Durations |
| | A1 | 45 Days |
| | | |
| | A2 | 45 Days |
| | | |
| | B1 | 45 Days |
| | | |
| | B2 | 45 Days |
| | | |
| | C1 | 45 Days |
| | | |
| | C2 | 45 Days |
Hanu Foreign Languages

offers a very detailed course for the students. We have 6 types of levels in this.
A1 Level (Beginner)
A2 Level (Elementary)
B1 Level (Intermediate)
B2 Level (Upper Intermediate)
C1 Level (Proficiency)
C1 Level (Master)
These courses are great for individuals or benefit scheme, and
offer:
☛A fun, interactive and stimulating way to learn                                                    

☛A friendly atmosphere and a great way to meet people                                                  

☛Extremely good value for money.                                                                                     

☛Corporate training is available.

☛Regular and Weekend Batches. 

☛ Online and offline a variety of formats and ranging from intensive